Quote:
Originally Posted by DockRat
Karin;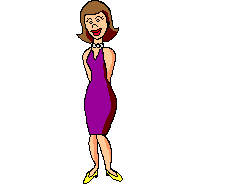 To Allcoast
Early morning or late afternoon (Sunset I like) have alot less crowds.
Check the tides and practice. The Corbina are in close and standing in water up to your knees is not needed, it only scares the fish.
Where did you move from ?
Be carefull if you catch the small round 'Banjo Stingray'.
The stinger is at the end of the tail and they whip it around.
I like to flip them over on their back with the butt of the rod then throw a clump of kelp on the back half tail area. Then step on the kelp area and unhook them. then use the butt of the rod to flip them back to the ocean. Many cut the line.
Good Luck, DR
Thank You DR,
Infact, I did go through a lot of information on this website, which I find awesome. Did not have the chance to go fishing yet, as I am looking for a job with a decent salary ( was wrongfully terminated ). I can see Behdad is one of the best on Corbina. I caught a huge one in playa vista but unfortunately, I did not take any picture of it. I would say, at least 23 inches. I was fishing on the jetty, if i can call it so. Some good action on Opaleye, black surf perch a a fish that looks like white fish.
Oh regarding the banjo sting ray, yeah , thanks for the warning even if I know that fish back from algeria, where I came from. Oh man, that is a dangerous one. The avatar was taken on fishing trip, on Enterprise boat ( pierpoint.net) . If any is fishing on that boat just let me know, se we can meet and talk.
Thank you all for the help, advice and tips...
karim