I wanted to see how and where Roberto fishes on this trip So even we had only two hour fishing, I asked to show several different location for different species. Surproberisingly all fishing for different species can be done within a few miles. We fished not far from the beach and it was already 300 ft deep. Roberto said it is 1500 ft deep a few miles from where we fished. This deep Cozumel Channel work as a highway for pelagic game fish like sailfish or marlin.
Roberto said they catch mutton not far from where we fished. It is not surprising Beliz also has world class mutton fishery. Then Roberto said they catch lots of cubera snapper as the same area where they catch mutton.
Cubera snapper ? He got me interested.
I asked him when is the best time to catch sailfish. He said they start to catch big number of sailfish from March and it last to June. Most charter boats catch sailfish on trolling here, but I know popping is working for them because many fishermen visit Malaysia to catch sailfish on poppers.
After talking with Roberto, I am already thinking about visiting Playa Del Carmen just for fishing with Roberto for a few days for various species like AJ, grouper, mutton, cubera snapper on jigs and sailfish, blackfin tuna or mahi mahi on poppers. I even think about swordfish or oilfish in deep.
After fishing Roberto invited me for dinner at a local restaurant.
I ate good food at many different restaurants in Cancun, but the food at the local restaurant is the best.
Thanks Roberto for your hospitality.
Fortunately I don't have any fishing schedule in April. In fact April is the only month I don't have fishing trips in 2013.
If I go, it is around April 25. You know why I prefer around 25.
April is a good month because it is off season in Playa del Carmen and hotel and airfare prices get cheaper.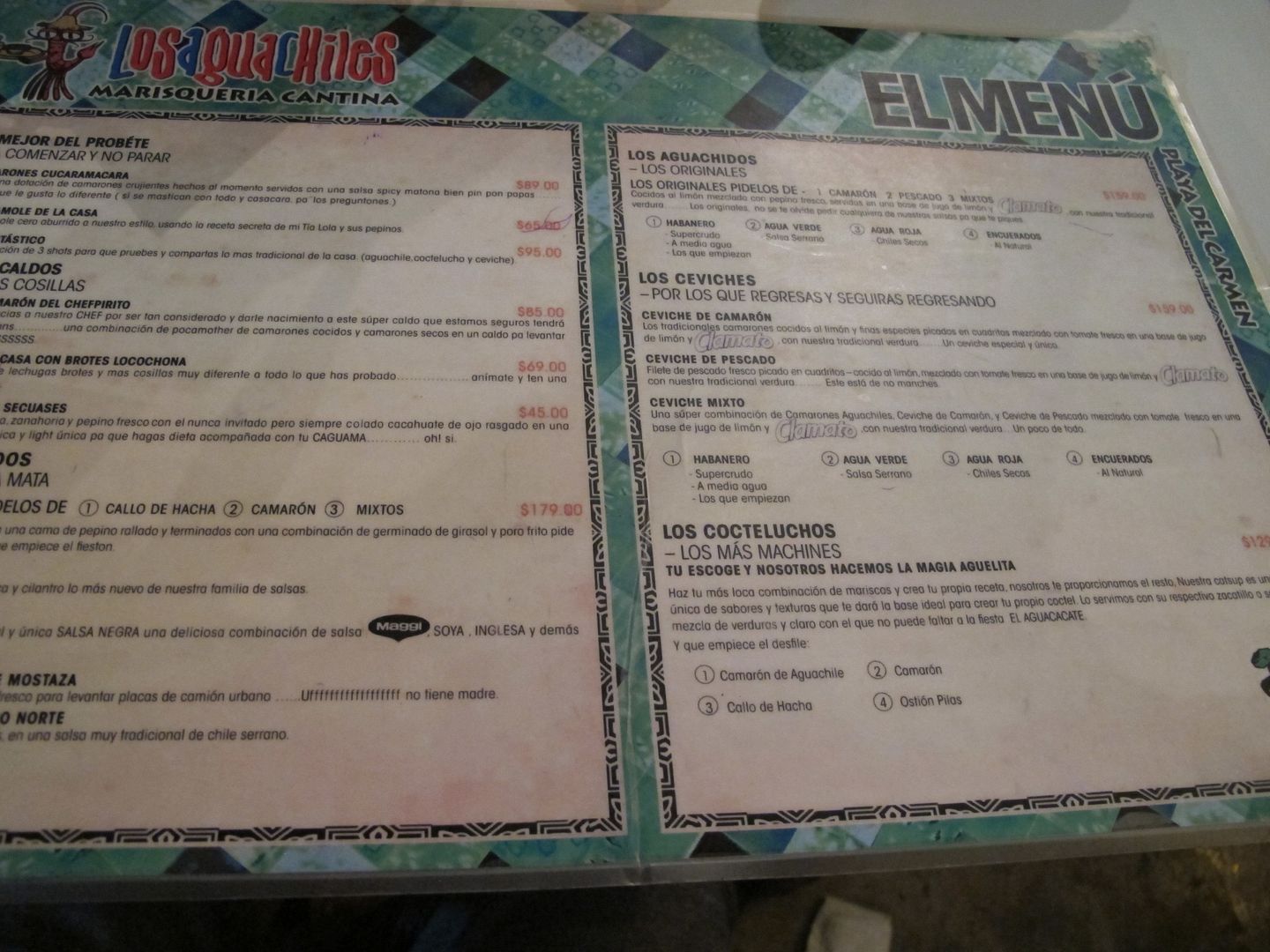 shrimp cooked in two different styles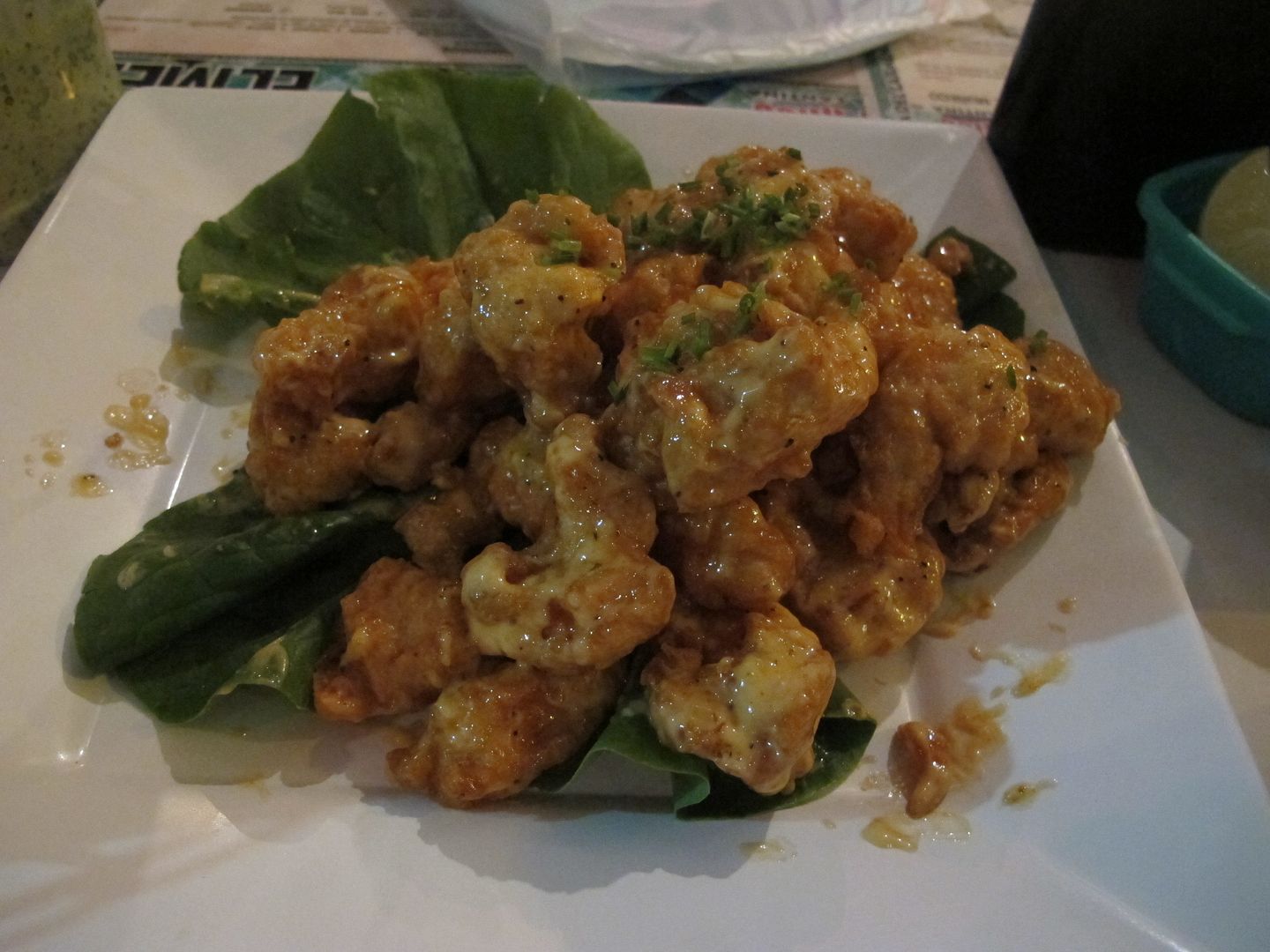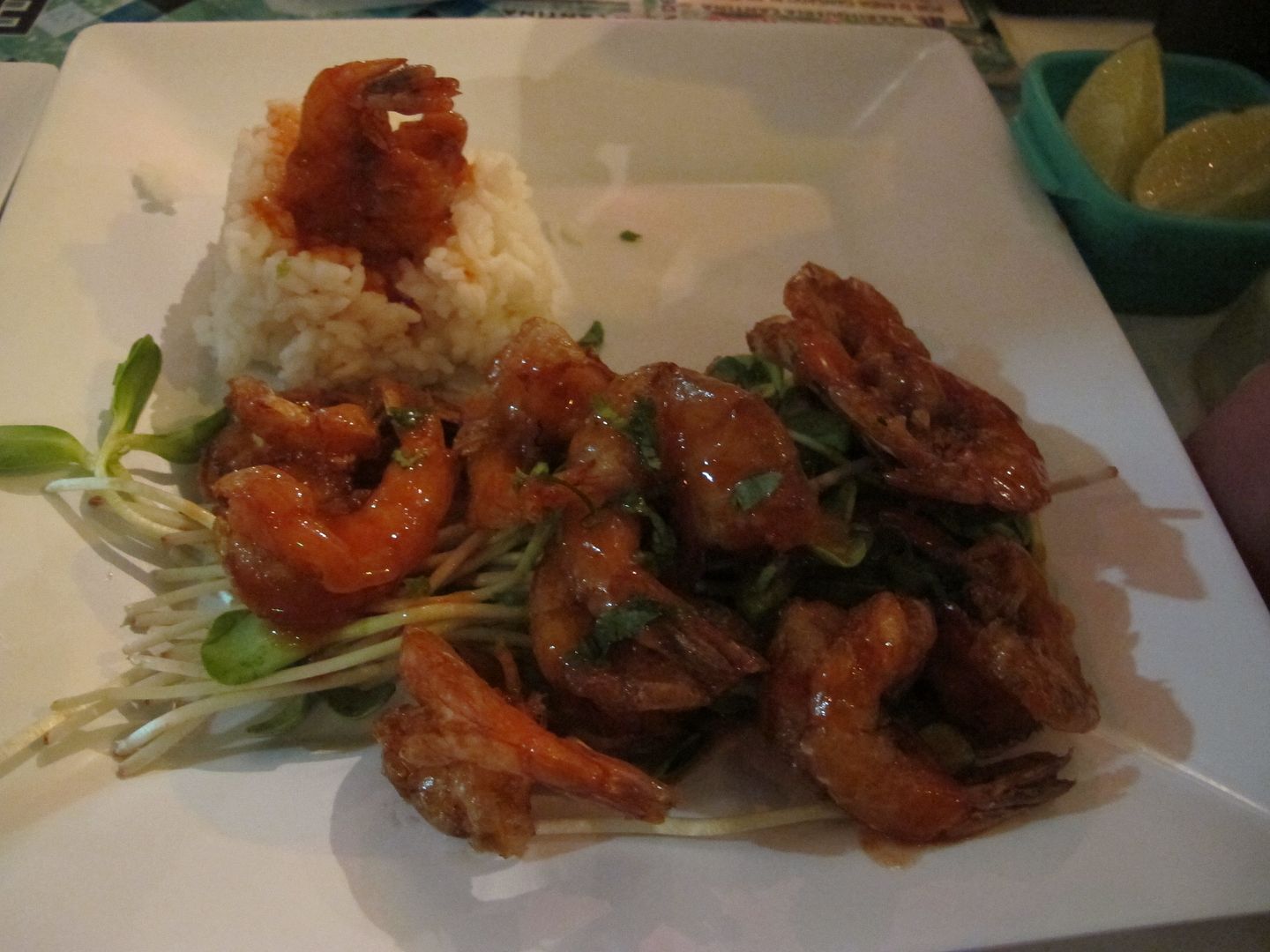 Fresh scallop. It was like raw scallop which I eat at Japanese sushi restaurant.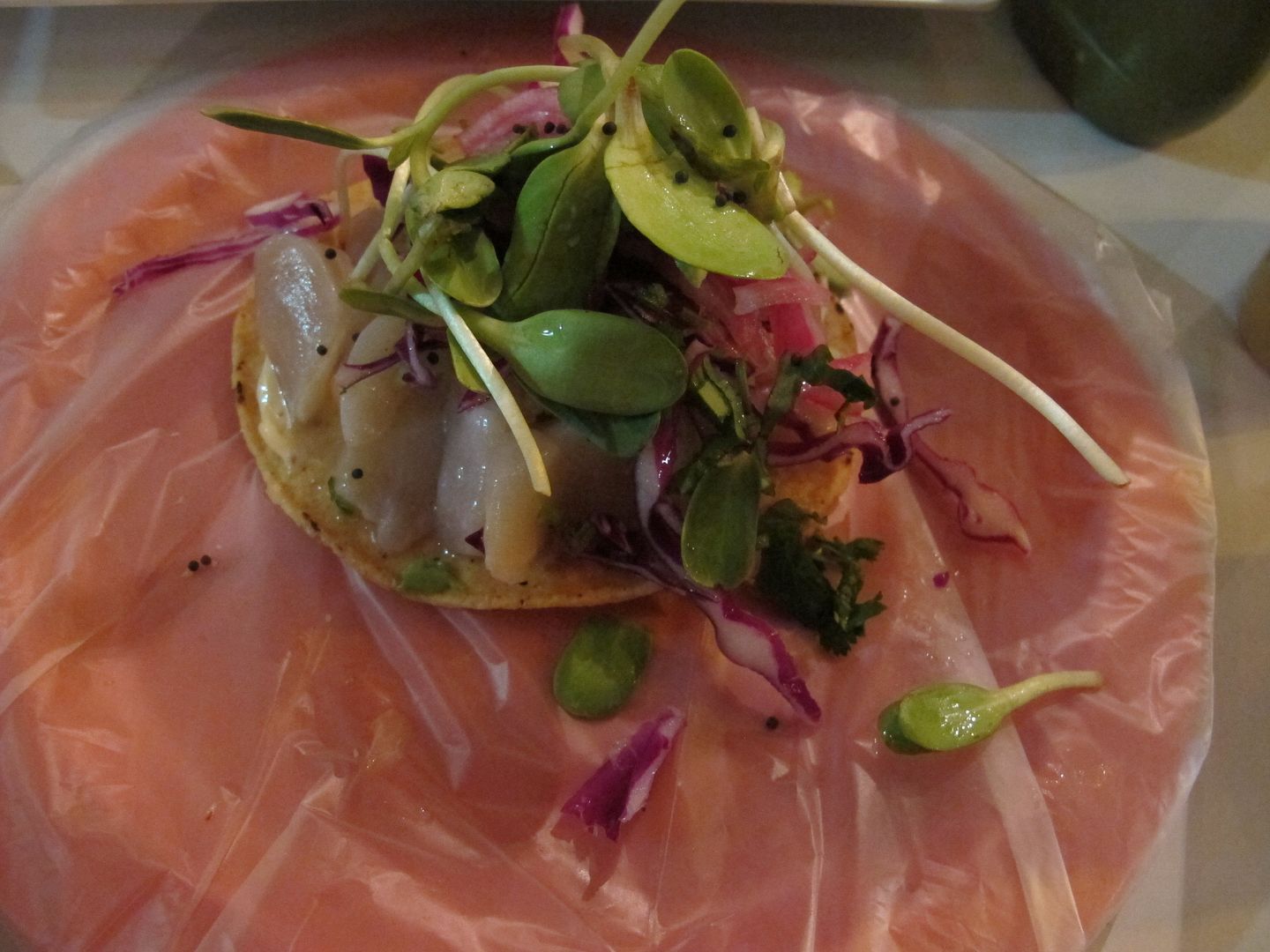 tuna