Just back from another couple days on the water with some epic fishing on some good grade tuna for our crews.
We made the call to run long and leave early both days to get down into the zone and were rewarded with beautiful weather and some good fishing on the first day with some TANKER ALBIES for the guys that pulled hard!
We were able to snag 8 of the jumbo longfin and lost another hand full on a couple bait stops and a kelp.
Day 2 we went back in search of the albies but got a stop on some puddlers of good grade bluefin that wanted to eat.
I tell the guys bring the heavy string cause there are a few models that are swiming in the triple digits.
We lost a few and caught a few and then the wind came up so had to leave the party a lil early.
All in all what a great season to say the least, so thank you fish gods!
Thanks guys for fishing with Seasons Sportfishing!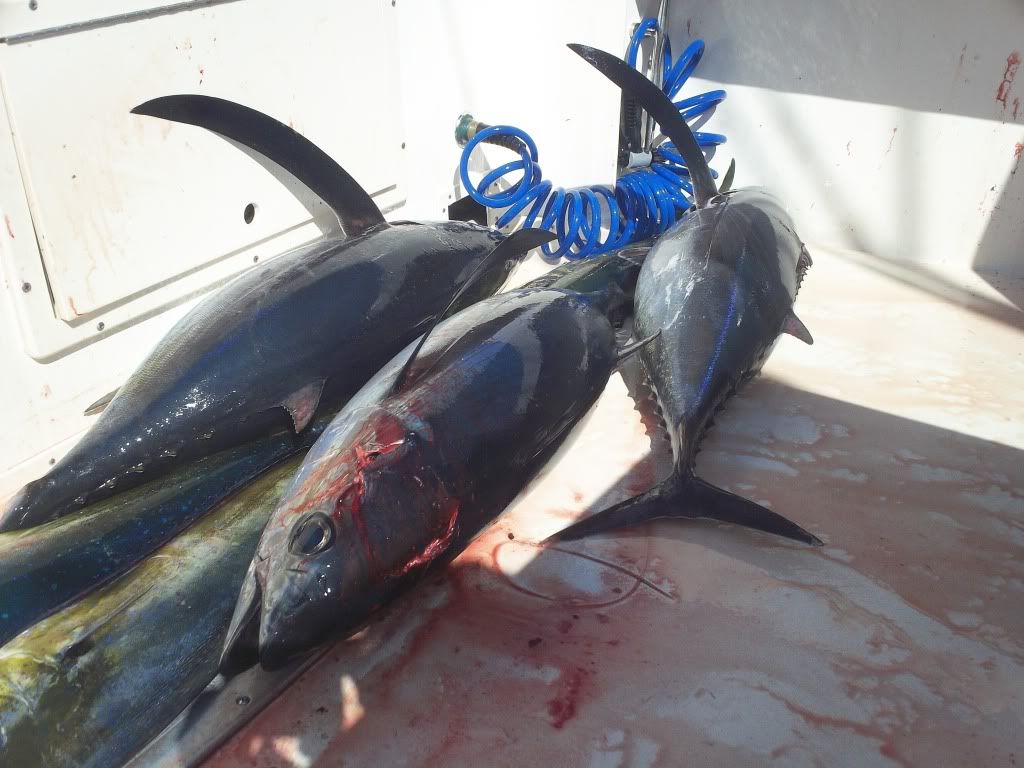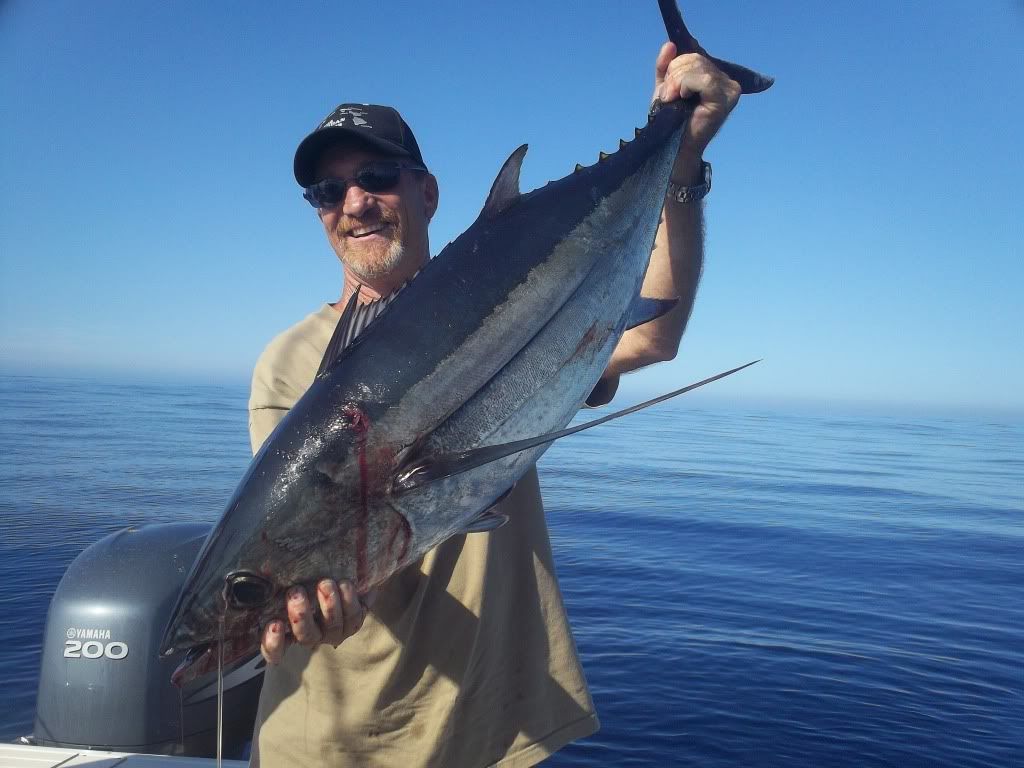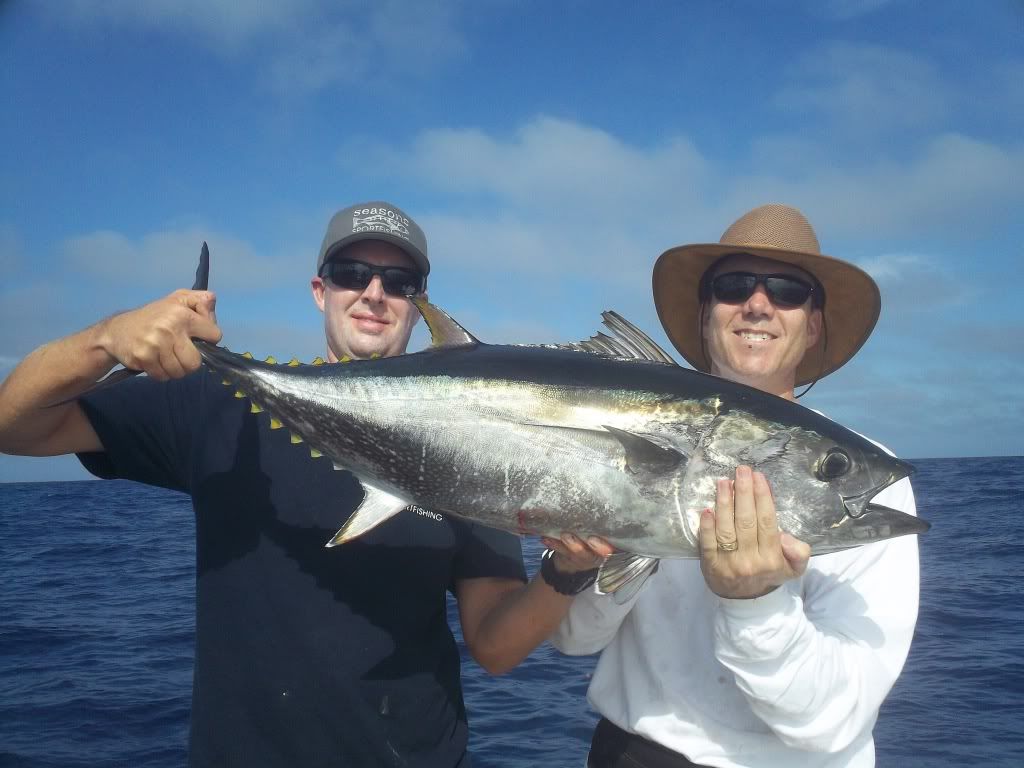 [IMG]http://i191.photobucket.com/albums/z71]